Sell With Us

Selling your home requires expert skills and proper guidance. We invest in everything from multiple forms of marketing to professional photography to ensure that you get top-dollar for your home.
We have the tools and expertise to help you successfully navigate through selling one of the biggest investments of your life.
We are the experts who understand how to combine marketing, presentation, and market-specific sales strategies to get you the most money in the quickest amount of time.
Our proven track-record of results is rooted in our advanced marketing tools, connections, and experience.
A full-service experience.
Donna and Staci's Property Selling System has developed to provide our clients with a consistent and proven method to:

Prepare your property for sale in the shortest period possible.

Price your property, based on current market conditions.

Sell quickly at the highest price possible.
How to sell like a pro!
If you're looking to sell your home, check out these 11 tips on how you can get the best possible price for your home in your area.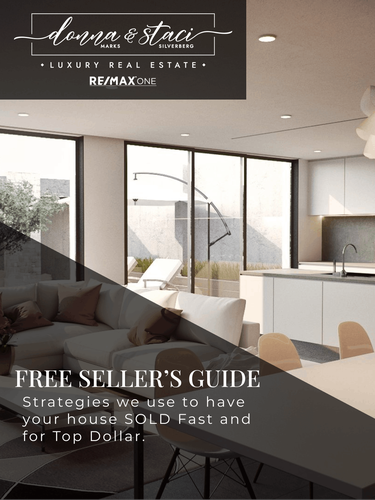 How to upsize into a bigger home
Free Seller's Guide
Comprehensive Real Estate
Seller's Guide
Work with Us
We are committed to the highest level of expertise, knowledge and service. Your real estate inquiries are important to us, so please expect a prompt reply.