Love Where You Live
EXCEPTIONAL HOUSES IN AMAZING PLACES
Meet your Realtors!

DONNA & STACI
This isn't just a job, it's our life. We wake up in the morning focused on your goals and eager to make your life easier. Bottom line, we are here to help guide you to the best result… not just the result that's most convenient.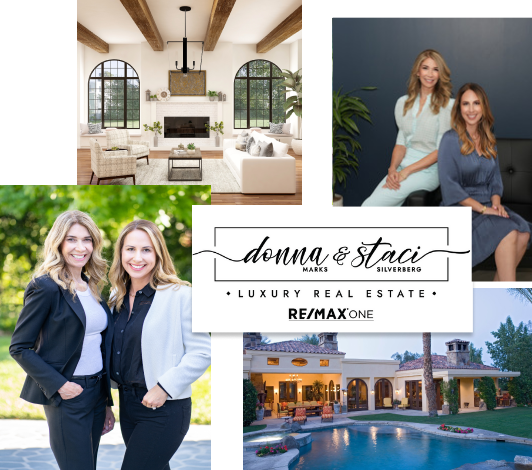 Donna and Staci Luxury Real Estate as
Featured in STROLL Magazine!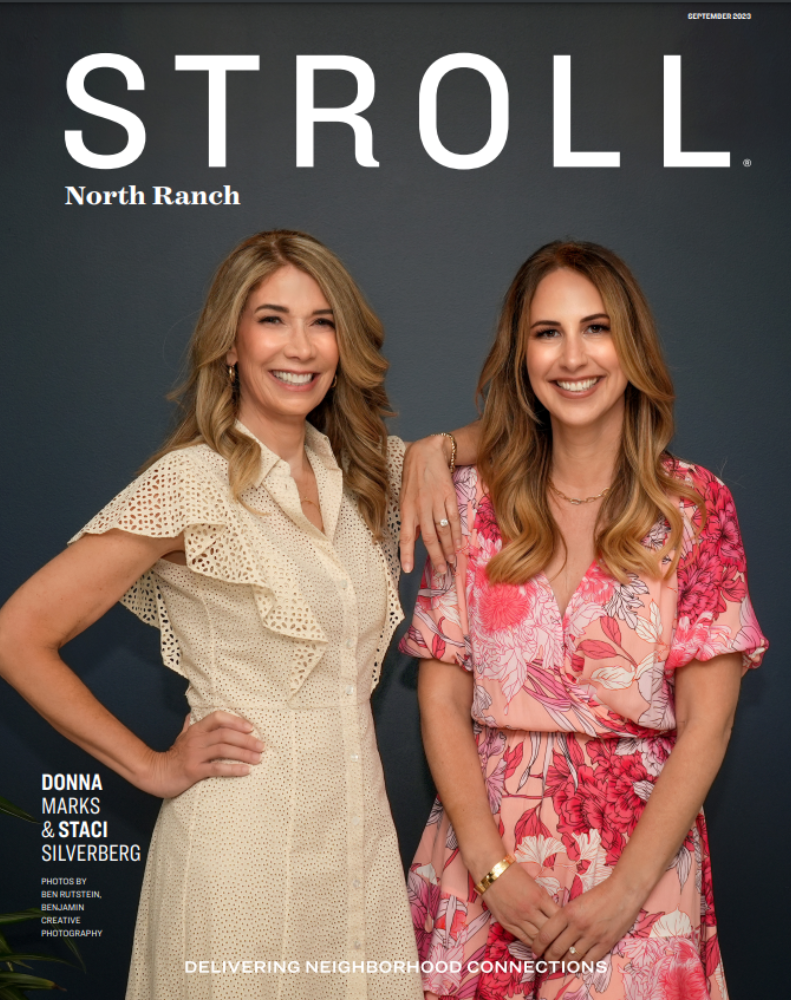 Recently Sold!

The Hottest New Listings

Use our free search tool for a personalized experience matching your criteria!
Who you work with matters

REAL ESTATE SERVICES
When you speak, we listen! In any relationship communication is key, and we are always here to serve you via phone, text, or email. Your goals are our priority, and we specialize in getting you the best result… not just the result that's most convenient. To us, you're more than a client - you're a partner, and we're in this together!
Work with Us
We are committed to the highest level of expertise, knowledge and service. Your real estate inquiries are important to us, so please expect a prompt reply.
Client success stories

"Donna and Staci were the perfect choice to help me with my home purchase! Their level of professionalism and attention to detail left me feeling so well taken care of and made a usually stressful process go very smoothly! They both went the extra mile to explain to me all of the forms and choices I needed to make, from what type of inspection to have to how to use my new home warranty. They even checked on the status of a permit the sellers had obtained to do a new roof a few years back and made sure that was signed off on properly.
I know that Donna's many years of experience and impeccable reputation among other agents allowed me to feel confident in our negotiations and requests of the sellers. The end result was an accepted offer that was $30K below ask. She knows when to push for her buyer but to do it in a way that preserves the deal.
I can't say enough good things about Donna and Staci and how well they handled my transaction. I would work with them again in a heartbeat! "
Kathy C.
"Donna and Staci made the process of selling our home of 34 years easy. They are experienced professionals who were always available to answer our questions and got us a higher selling price and better terms than we ever thought possible. We highly recommend them and would definitely contact Donna and Staci for all our future real estate needs. Thank you both for helping us through this life changing experience."
Richard and Donna
"Thanks! Donna We first met Donna Marks 15 years ago when she worked seamlessly and professionally with our relocation agent to land us our California dream home. When it came time for us to downsize last summer, Donna was our #1 choice for managing the process. She provided honest feedback about staging and targeted home improvements, developed a great marketing plan, managed all the inspections, and was always available to answer any questions and just to talk "out loud." Through her amazing connections and outstanding network, she was able to find the perfect family to purchase our house. Her integrity is unmatched. She is relatable, reliable and always ready to provide the best to her clients. We look forward to our next house hunting adventure with Donna leading the way."
Karen and Kevin M.
"Staci helped us with the purchase of our new home. We were in need of a bigger space due to working from home and wanted to remain in Oak Park, within specific neighborhoods. We had a bucket list of things we wanted in the new home. Basically, we made a shopping list and sent her off in a very competitive housing market."
Uzo U
"Not only will I write a testimonial, I'll mean it. The first time I signed with Donna I decided I would never use another Realtor, now it's the 4th time and I remain committed to my now friend and representative on all my real estate transactions. The only issue is I get "Donna withdrawals" at the end! If you don't believe this is real, call me."
Eric S.
"I just wanted to express my appreciation for selling my house so quickly. I could not have gone through it without your help. You always take time to listen to my needs and you are always very professional. Your expertise in every detail always makes me feel safe in knowing all will be taken care of, so the transaction will close smoothly. I also want to thank you for helping me find a house to lease. This again was a very easy transaction. I would highly recommend you to anyone that is looking to buy, sell or lease any home. You do your homework with every real estate transaction and make us, as clients, very comfortable. Thank you again. I look forward to working with you in the future; in fact, I would not go to anyone else."
Stephanie A.
"My wife and I have worked with Donna over many years. In 1999 she sold our first home; helped us with purchasing a home and has now just sold another home of ours in Westlake Village. We could not be more satisfied with her. She has a wonderful work ethic and is very knowledgeable in her field of work. We highly recommend her to anyone who is looking for a realtor that is dependable, honest and will go that extra mile for her client."
John & Kris W.
"Donna Marks was a valuable asset for us when we recently bought a home. The purchase was complex, but Donna's market knowledge was up to date, and her well thought-out advice guided us through the situation successfully. She managed all the details for us including: the inspections, financing, HOA and more. We really appreciate that she was always accessible to answer our random questions and each time with the highest level of professionalism. She clearly takes great pride in her job. We will definitely call Donna when we purchase our next home, and we've already suggested her to friends and family who are equally as thrilled as we are. Without hesitation, we are happy to recommend her services to anyone."
Tracy T.
"I'm so thankful to Donna for helping me buy my home - a home I wanted for so long. I had a very specific must-have list and Donna was a patient partner in helping weed out all the homes that looked great online but just didn't cut it in person. When we finally found the one, her easy to-work-with style, top-notch professionalism, and responsiveness made it easy for the sellers to accept our offer in a very competitive situation. She helped guide me every step of the way through the very quick closing process, was always readily accessible, and championed my interests with the various parties during some challenging moments in the negotiations and closing. I highly recommend having Donna on your side!"
Ray
"I started my journey of buying a home almost 5 months ago. Donna and Staci were kind, professional, patient and committed to find me the right property. Their energy, determination and positive attitude made all the difference. They worked well as a team and rather skillfully helped me navigate the process of buying a home. Even through some challenging moments, they remained steadfast and helped me maintain my sanity. I can't say enough about their perseverance, commitment and professionalism.  They were determined to find the perfect property. They succeeded!"
Lisa K.